Ciro Immobile has just experienced a booming season when he won the title of top scorer in Serie A. More significantly, with 36 goals scored to help the Italian star surpass Robert Lewandowski, Cristiano Ronaldo, and Lionel Messi to win the Golden Boot Europe 2020.
It was Immobile's brilliant form that made a great contribution to Lazio's entry into the top 4 of Serie A with a ticket to the Champions League next season. Lazio has 78 points like the 3rd ranked Atalanta team but is poor in goal difference – defeat.
The remarkable achievement of the striker who is joining Lazio has a lot of help from the beautiful wife, Jessica Melena.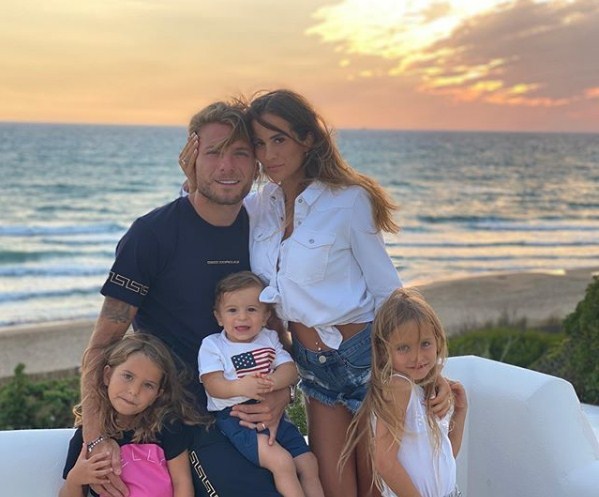 Ciro Immobile and Jessica Melena married in 2014 and now have three children. Immobile's wife is very talented when researching crime, she owns a beautiful face and a hot body.
Recently, right after winning the European Golden Shoe, Ciro Immobile was given a very meaningful gift from his wife.
Melena placed a very unique cream cake with the image of a European golden shoe to celebrate with her husband. This photo was posted on Instagram by her with the caption: "Next to you, step by step". This is a meaningful and emotional message that Melena sent to the 30-year-old striker.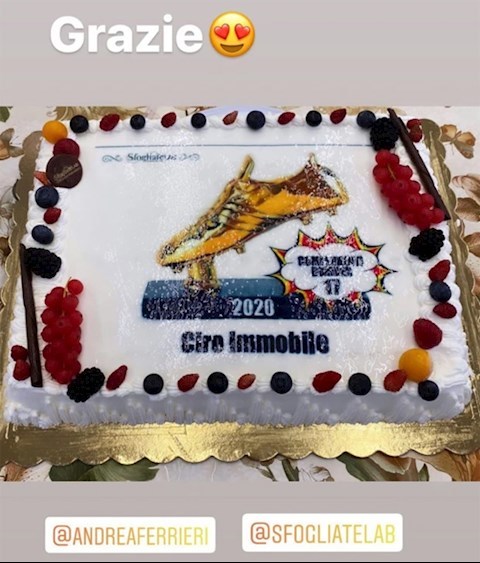 The gift that Jessica Melena gave Immobile after her husband won the European Golden Shoe
Immobile then replied: "Thank you to my wife, who always holds hands and supports me, and has been with me through the difficult days. Thank you, wife and children, for always cheering me on to help me have. the best performance on the field. "